You will have to make your own accommodation arrangements.
The local organizing committee recommends the following hotels, and the rates have already been discounted (due to an agreement with the University of Milan-Bicocca).
Please note that Hotel Arcimboldi and STARHOTELS TOURIST are close to the conference venue.Hotel Palazzo delle Stelline is in the city centre.
Hotels close to the conference venue (Milano-Bicocca):
Hotel Arcimboldi, https://www.hotelarcimboldi.it/
Double room single use (breakfast included) €150
Double room (breakfast included) €180
Note: No code provided, guests need to contact the hotel and mention they are attending SEM
Email: arcimboldi@operaser.it
Tel +39 02 3666 82 333
Directions on Google Maps:
https://goo.gl/maps/VYcjReFgnBhZCVjq9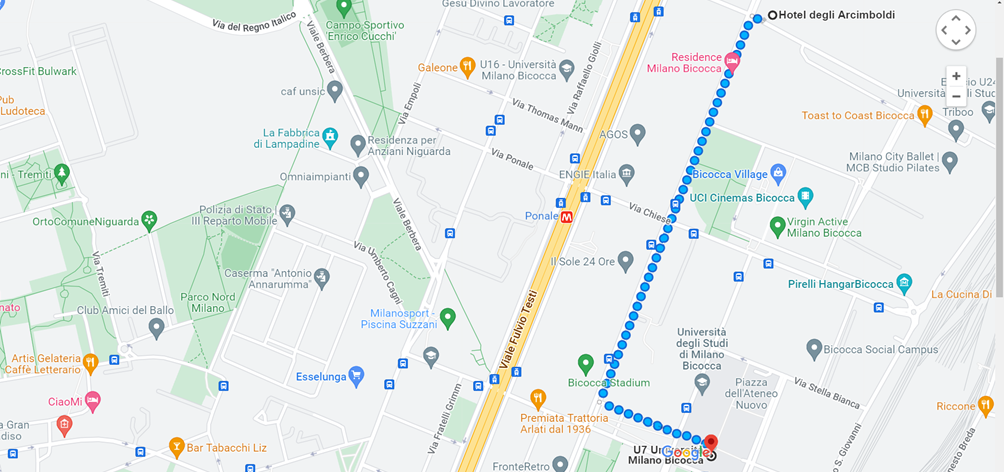 STARHOTELS TOURIST, https://www.starhotels.com
Superior double room single use (breakfast included) € 125 per night
Superior double room (breakfast included) € 140 per night
Deluxe double room single use (breakfast included) € 135 per night
Deluxe double room (breakfast included) € 150 per night
Dedicated Code and links: SYSEM2023
Email: Reservations.tourist.mi@starhotels.it
Directions on Google Maps:
https://goo.gl/maps/dvvt76CKGRWjJrPbA
Hotel in the city centre:
Hotel Palazzo delle Stelline, https://www.hotelpalazzostelline.it/en/
Superior single room (breakfast included) € 125 per night
Superior double/twin room (breakfast included) € 160 per night
Suite (breakfast included) € 180 per night
Classic single room (breakfast included) € 125 per night
Classing double room, single use (breakfast included) € 130 per night
Classing double room (breakfast included) € 150 per night
Note: No code provided, guests need to contact the hotel and mention they are attending SEM
email: info@hotelpalazzostelline.it
Tel +39024818431
Fax +390248194281
Directions on Google Maps:
https://goo.gl/maps/iUAfRq4w8Mw19mQw5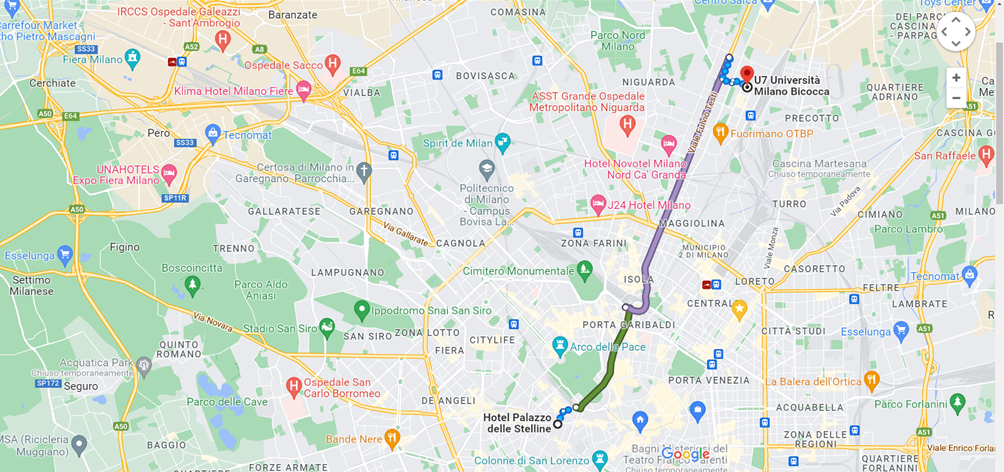 City tax: 5 euro per person per night